As Marisa felt the shift in her bodies weight she landed on the  stone ground of Nippur feeling her stomach fight to not eject it's contents for a few seconds. Once she got her bodily functions under control she muttered in annoyance as she started to rush to her store where she and Alice could catch up and on  the way there she faintly overheard a couple people arguing with one another. "Gilgamesh is gone! Last time I gave him the benefit of the doubt; but why should we live under a group of people who leave at the first sight of something more interesting going on?" The person argued as they breathed in anger.

"But... he and the others have always come back; it's just what primes do I guess." the other spoke in defense of New Babylon and it's actions and this caused Marisa to grumble under her breath before hurrying for the shop.

Seeing the two story building caused her to breath a sigh of relief; opening the wooden door she was face to face with a sword causing her to raise her hands. "Alice, what the hell?! I leave for a bit and I come back to a sword in my face?" Marisa yelled as she pushed the sword aside as she could see Alice whittling a block of wood down into what was likely a brand new doll.

"Thing's have gotten quite tense since that group of events ended;  specifically when Gilgamesh seemingly died. I'm not sure if he did or not but it has a lot of people here on edge;  It would be wise if you got to work keeping the peace."

Marisa walked over to the wooden table before slamming her hand into it looking annoyed at the seven-colored puppeteer. "And, how do you expect me to do that? Me, Marisa Kirisame; someone who can't do politics, and can't work a religion into there lives. I don't have the sway the others would have." Marisa knew what she did best wasn't rallying people to her cause which was frankly a weak one here plus the others would have a bone to pick with her if and when they returned.

Alice pinched the nose as she sighed before slapping Marisa in the face. "Idiot! If Gilgamesh doesn't show his face then we will have a bigger problem than conversations about if he will or not; it'll be chaos as a power vacuum has opened up yet again since the faction is unreliable yet again." Marisa rubbed her cheek as she shook her head slowly.

"Fine, lets get to work I guess. What do you suggest I do then?" Marisa said with a reluctance in her voice.

"Well I can give a few ideas but this is all on you witch." Alice said as she started to speak the various ideas to the black and white magician.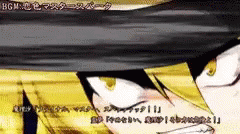 "While shooting concentrate your mind, gently muttering the spell to the Mini-Hakkero. Aiming at someone you don't like, a magicannon of love will be unleashed!"