As Marisa entered the portal to the highly advanced civilization she sighed as she got through customs with little fanfare as she pulled out her phone and called up Nitori. "Alright water girl, mind telling me exactly where this target is?" Marisa asked as she headed for one of the Elevators with her new set of clothing for the heist.
Static could be heard as Nitori answered the call. "Alright Marisa first thing you are going to do is head down to tier four. It will be a pretty large military complex about a mile from the nearest Elevator to your current position." Marisa nodded as she reached the elevator and entered as she pressed the fourth tier button as the doors shut and started to go down. She looked around carefully as she took a look inside the bag. Inside there was a Gasmask helmet combination as well as a black sort of padded clothing.
"Huh. i'll have to be sure to repay Nitori for this." She spoke nonchalantly as the elevator dinged as she walked out seeing darkness as the lights and sounds of the tier shows a much different kind of life as opposed to the first tier.
Nitori's mic crackled as a new voice came through clearly annoyed. "MARISA! I SWEAR IF YOU GET HURT!" The voice caused Marisa to flinch as she reached Nitori's shop before entering.
"Alice... Alice calm down. Yelling into my ear won't stop me. Nor will your worries Alice. Nippur needs this machinery and electronics and the Empire has them. Plus i'll be in and out before they can get a good look on me." Marisa said as she sat the bag on one of the work tables before starting to undress into her bloomers and undershirt. Grabbing the black, padded clothing she checked it over while talking to the both of them.
"So this allows me to take a bit more punishment? Doesn't look like much to be honest." Marisa said with annoyance as Nitori responded in turn with her reasoning.
"Well, it might not be much as I saw in the fight you are fragile, And a well placed shot will be very dangerous to this whole operation. Marisa the bag with the clothing in them is what you are bringing on the mission... And oh yea, bring anything you might need to break in and out should you need to blow a hole through the wall." Nitori said with a hint of fear for her friend as she knew that if Marisa failed, the witch would likely get banished.
Marisa gave a weak smile as she clenched and unclenched her hands testing the gloves. She touched the helmet gingerly dusting off the orange-red eyes on the gas mask before slipping the helmet on as the outside world became muffled and her peripheral vision shrunk as a staticky voice came through the helmet.
"T-t-testing... te-testing Ma.. Marisa come in." The Cucumber eater spoke the helmet's speakers seemed to be old or faulty, which one Marisa didn't know but she responded in kind with boredom.
"Yes Water girl I'm here, just finishing up getting ready for this. The complex is about a mile north you say?" The witch asked somewhat worriedly as she made sure her hair was not showing as she felt hiding anything that could give away her appearance would help people find her. She wasn't going to have another Shameimaru incident. As the witch walked over to her folded clothing she grabbed her set of explosive potions as she watched the green viscous liquid as they were ready to blow up at the simplest drop and pocketed the five of them for later use. Next up she grabbed her miniature eight-trigram furnace as the fiery metal shone in the artificial light. She stuffed it into the bag as she heard Nitori finally pipe up.
"It's about two miles from my shop if that is what you are asking. And it's almost directly north. Remember you can't stick around, you don't have the forces nor the Abilities to take on the forces the Empire pulls out when something like this crap is pulled. Run after getting the items I desire and your primary recall point is the Kawashiro industries building, and if that is compromised get down to tier 7 it'll give you plenty of room to hide, and as long as you don't run into anyone down their you should be fine." Nitori said as tapping could be heard. "Whenever you are ready to start."
Black and White sighed as she left her broom behind. "All ready whenever Kappa."
Quote:Note Taloc is being storyteller for this Thread and Marisa is locked out of using her broom for the fight, besides that she still has her Explosives, her hakkero based moves and anything else. For what she looks like at the moment it will be the one on the left: Her Appearance

  Lets make this an enjoyable thread.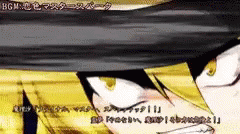 "While shooting concentrate your mind, gently muttering the spell to the Mini-Hakkero. Aiming at someone you don't like, a magicannon of love will be unleashed!"