The Omniverse Shoutbox Archive
Page /37
[07-19-2019 11:11 PM]

Taloc

:

You can have them be whatever you want. Have it be bolt action if you're worried about realistic effects
[07-19-2019 11:11 PM]

Gluttony

:

If you want actual sniper reload times, it usually takes about 3 seconds for a breech loader single-shot, and 6 seconds for a 5 round magazine rifle.
[07-19-2019 11:14 PM]

Taloc

:

Tell ya what. Do your best shot, then put it into move approval. I'll gladly help with balancing
[07-19-2019 11:38 PM] Eternity Larva :

I guess it's less about reloads and more of aiming time?
*Eternity Larva has posted in Move Creation Workshop*
[07-20-2019 12:40 AM] Eternity Larva :

zoom zoom the postey is did
[07-20-2019 12:44 AM] 13-Jzall :

big if true
*Marisa Kirisame has posted in Vote For Us! (July)*
*

Shantae

has posted in Vote For Us! (July)*
[07-20-2019 09:04 AM] Cally Burn : 300 om move right there
*

Taloc

has posted in Vote For Us! (July)*
*

Marcus Wright

has posted in Vote For Us! (July)*
*Alexander Blakesley has posted in Vote For Us! (July)*
*Eternity Larva has posted in Vote For Us! (July)*
*

Shantae

has posted in Vote For Us! (July)*
[07-21-2019 04:37 AM] Eternity Larva :

ー_ー
*Cally Burn has posted in Move Creation Workshop*
[07-21-2019 08:29 AM] Cally Burn : Sorry for the delay
[07-21-2019 08:30 AM] Cally Burn : I was busy yesterday... Kinda passed out as soon as I got home
*Marisa Kirisame has posted in A thief's retribution.*
*Marisa Kirisame has posted in Vote For Us! (July)*
*Alexander Blakesley has posted in Vote For Us! (July)*
*Marisa Kirisame has posted in New Age Book Club: Summer - July - 2019*
*Eternity Larva has posted in Vote For Us! (July)*
*

Shantae

has posted in Vote For Us! (July)*
*Cally Burn has posted in Vote For Us! (July)*
*HK-47 has posted in Vote For Us! (July)*
*Marisa Kirisame has posted in Vote For Us! (July)*
*

Shantae

has posted in Vote For Us! (July)*
*

Marcus Wright

has posted in Vote For Us! (July)*
*

Taloc

has posted in Vote For Us! (July)*
*Eternity Larva has posted in Vote For Us! (July)*
[Yesterday 12:09 AM]

Taloc

:

Such a beautiful wall of votes
*Alexander Blakesley has posted in Vote For Us! (July)*
*Centurion has posted in Vote For Us! (July)*
*Sloan has posted in The Warlock's Path*
*HK-47 has posted in Vote For Us! (July)*
*

Taloc

has posted in Vote For Us! (July)*
*Alexander Blakesley has posted in Vote For Us! (July)*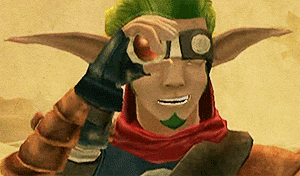 *

Jak Mar

has posted in The Precursor's Salvation*
*Eternity Larva has posted in Vote For Us! (July)*
*Marisa Kirisame has posted in Vote For Us! (July)*
*

Shantae

has posted in Vote For Us! (July)*
*

Daniel

has posted a new thread: This is a test thread *
*

Daniel

has posted in This is a test thread*
*

Daniel

has posted in This is a test thread*
*

Taloc

has posted in Vote For Us! (July)*
*HK-47 has posted in Vote For Us! (July)*
*Alexander Blakesley has posted in Vote For Us! (July)*
*

Marcus Wright

has posted in Vote For Us! (July)*
Page /37