04-29-2019, 02:19 PM (This post was last modified: 04-30-2019, 12:56 PM by Xanatos S..)
CHARACTER NAME:

Xanatos Stones

 
CHARACTER SOURCE:

Code Lyoko (OC) 
CHARACTER HISTORY: 

 Xanatos is an AI that was made by Jeremy Belpois originally, a clone of William. However, the AI was turned off by him when the clone of William was no longer needed. Due to this, the clone was reactivated by Xana. However the AI has been reactivated in the Omniverse by Omni. Omni brought him to the Omniverse in order to see how an artificial intelligence would react to the Omniverse. Thus,  Xanatos has awakened in the Nexus with none of his capabilities accessible to him in the slightest. 
PHYSICAL DESCRIPTION: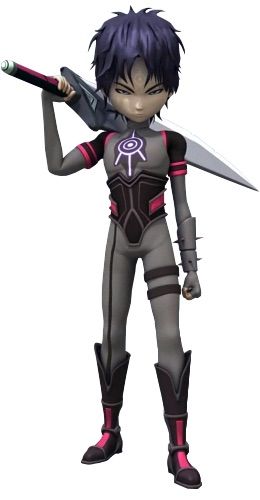 STATS:
ATK: 2
DEF: 2
SPD: 2
TEC: 4
STARTING PROFICIENCIES:

Physical Strength (1000) 
Ranged Proficiency (1000) 
STARTING POWERS:  N/A 
STARTING MOVES:  N/A 
I confirm that I have read and agreed to the Rules of Conduct. Yes. 
Where did you find us?