Alright i'd like some information on the Golden Cross. It's Mission, what their goals are, etc. I also have some questions.
1.) The Golden Cross is in Nippur doing what exactly besides transporting food and water to the desert city?

2.) Is there plans in place to leave the city to it's self should it not become self sustaining after so long? If so, Would that time limit be fast approaching?

3.) Who runs the Golden Cross and what Verse do they originate from?

4.) Does the Cross have a positive, neutral or negative outlook on the city?

And I also have some questions about Nippur's populous as a whole.

1.) What is stopping the government of Nippur from Rebuilding? (there's is a fully functioning government put in by Gilgamesh) Is it just laziness on the governments front? An inability to do anything? What?

2.) Taking away the time dilation aspect of this problem Nippur has been without Gilgamesh and most of NB for a few years (once before they returned) and a year after they returned. Would enough time have passed that the Secondaries of Nippur would have mixed if not negative feelings about the lack of real progress towards not starving to death and dying of thirst apart from the Cross and the water plant that was liberated? Not to mention the Bandit attacks as well as the general lack of repair for the time NB was gone would have thrashed morale and have people question where NB's true loyalties lie for most of the faction i'd assume.

3.) What's Nippur's Upgrades as a whole? I can't seem to find a list that states what the city has for it in one place.

4.) What's the Government's/Populous opinion on the Golden Cross?

5.) If the people have a negative outlook on Nippur's current government wouldn't their be a civil war about to start considering the utter and complete disregard for moving away from requiring other verses to help the desert city.

6.) What does Nippur even export? Coruscant took everything of value and turned it into omnilium for miles around the verse gate. shouldn't that mean Nippur's exports are all but null in the grand scheme of things? I guess you could say they blow glass but other verses have easier and generally cheaper ways of blowing it (Coruscant has the deeps and Camelot has magic as well as primes who can just summon glass whenever.)

7.) This leads into my next question. If this is the case and the situation is so bad. Why do people even stay there and not head to greener pastures literally? I'm sure Camelot or Coruscant would be willing to take in a bunch of people willing to work for considerably worse conditions than people already living there work for.

Note this is in no way bashing on New Babylon nor do I have any real qualms with anyone in NB beyond some minor stuff, but these are questions that are important to my plans for the future of Marisa and ones I generally have with the current state of Nippur as a whole.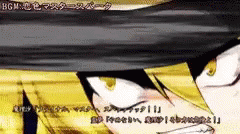 "While shooting concentrate your mind, gently muttering the spell to the Mini-Hakkero. Aiming at someone you don't like, a magicannon of love will be unleashed!"