Marisa walked to Tear labs resisting the urge to run from her fate having already dropped her weaponry back with Nitori. No she'd face it head on and would deal with the consequences. Reaching the front gate she'd stared simply as she wondered how she was going to do this. Would... someone just see her and bring her in or would something else happen? Well hopefully she hadn't missed the time limit but she had a feeling she had. Oh well, she had to do some stuff anyways. She was a busy woman and she still held up most of her side of the threat to show up.
Quote:i'm back to finish this up.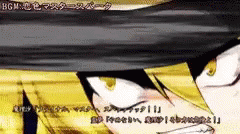 "While shooting concentrate your mind, gently muttering the spell to the Mini-Hakkero. Aiming at someone you don't like, a magicannon of love will be unleashed!"