07-15-2019, 12:45 PM (This post was last modified: 07-15-2019, 12:54 PM by Marisa Kirisame.)
Since a fight is inevitable between me and Victor (likely others) I have decided to get something up.

The Rules are as follows:
Setting: Nearby the Radio Station in Nippur.
There will be 3 rounds for this fight. 
Time limit per post: 72 hours (or 3 days)
Word count: 1000 words

I will be using 3 npc's they for the purposes of this fight will have 10 stats laid out as such 3/2/2/3. Have ranged and Melee proficiencies, as well as debuff. They are armed with a stun melee weapon (just a melee move with a little bit extra kick behind it) and a taser (same as the stun weapon but ranged) each as well as the ability to use improvised weaponry.

Also anyone else besides Victor that wants to jump into this fight must post here before 48 hours have passed.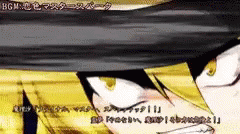 "While shooting concentrate your mind, gently muttering the spell to the Mini-Hakkero. Aiming at someone you don't like, a magicannon of love will be unleashed!"