08-04-2019, 08:22 PM (This post was last modified: 08-04-2019, 09:14 PM by Marisa Kirisame.)
Alice had heard those words and muttered an oath as she picked up her radio only for the situation to turn worse as victor's call was made out but she only had to press a single button as the radio station was hijacked to let her speak. Coughing into the mic she started to speak. "Yes, hello people of Nippur. This is Puppeteer speaking to you directly from your inept rulers radio waves. The Rebellion isn't phased by his threats against us. Victor doesn't care about any of you. What has he done to improve the lives of the people beyond a simple radio station?"

She'd go silent for a few seconds before she would continue. "No, really he hasn't. The farms? Built by the people. What about the economy? He hasn't done anything but potentially cause a economic collapse with his strike against the Oligarchs killing them save for a couple. I don't expect you to agree with our stance or even help us but we have no interest in continuing to wallow in the shackles of an inept government who is headed by a womanizing, rat who'd kill Gilgamesh if it meant he'd keep his position in the city. Let me ask you all this?! WHERE WAS VICTOR WHEN HIS HELP COULD HAVE BEEN USEFUL THESE PAST FEW MONTHS?! HIDING THAT'S WHAT!"

"At least Marisa Kirisame actually wants the city to thrive. She has done nothing but help the city, spending time at the hospital to help people, and she came here to help YOU by even going so far as to steal from the Empire themselves for Nippur. She's likely dealing with the consequences right now for such actions but the supplies are here ready to be used. And personally i'd rather have Marisa be running the city than an inept government of guards. So, tell me people of Nippur. Are you going to let this one chance to change the city for the better be taken away and destroyed by this asshole who only wants the power and not the responsibilities? Or are you going to rise up to the challenge and demand for change? I know what me and my group has decided, tonight we begin. We will give another radio speech as soon as possible."

Pressing the button again she ended the radio hijacking smiling, before picking up the rebellions radio and calling everyone. "people of the rebellion we stay the course. Marco take your group of turncoats and keep the guards busy. tell some of the others to open the gatehouse. Everyone else we are leaving the city Stage coach and the other commanders help me with taking anything with us we can and burning the rest in the basement. Puppeteer out, once again we begin our motions."

Whatever happened now would change the city forever as Victor had just tried to force her hands and she would go along with it. She hadn't had much fun since she had come here and was somewhat itching for a fight.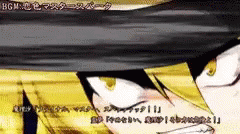 "While shooting concentrate your mind, gently muttering the spell to the Mini-Hakkero. Aiming at someone you don't like, a magicannon of love will be unleashed!"