CHARACTER NAME:
Sora
CHARACTER SOURCE:
Kingdom Hearts
CHARACTER HISTORY:
Between Kingdom Hearts III's ending and epilogue
PHYSICAL DESCRIPTION: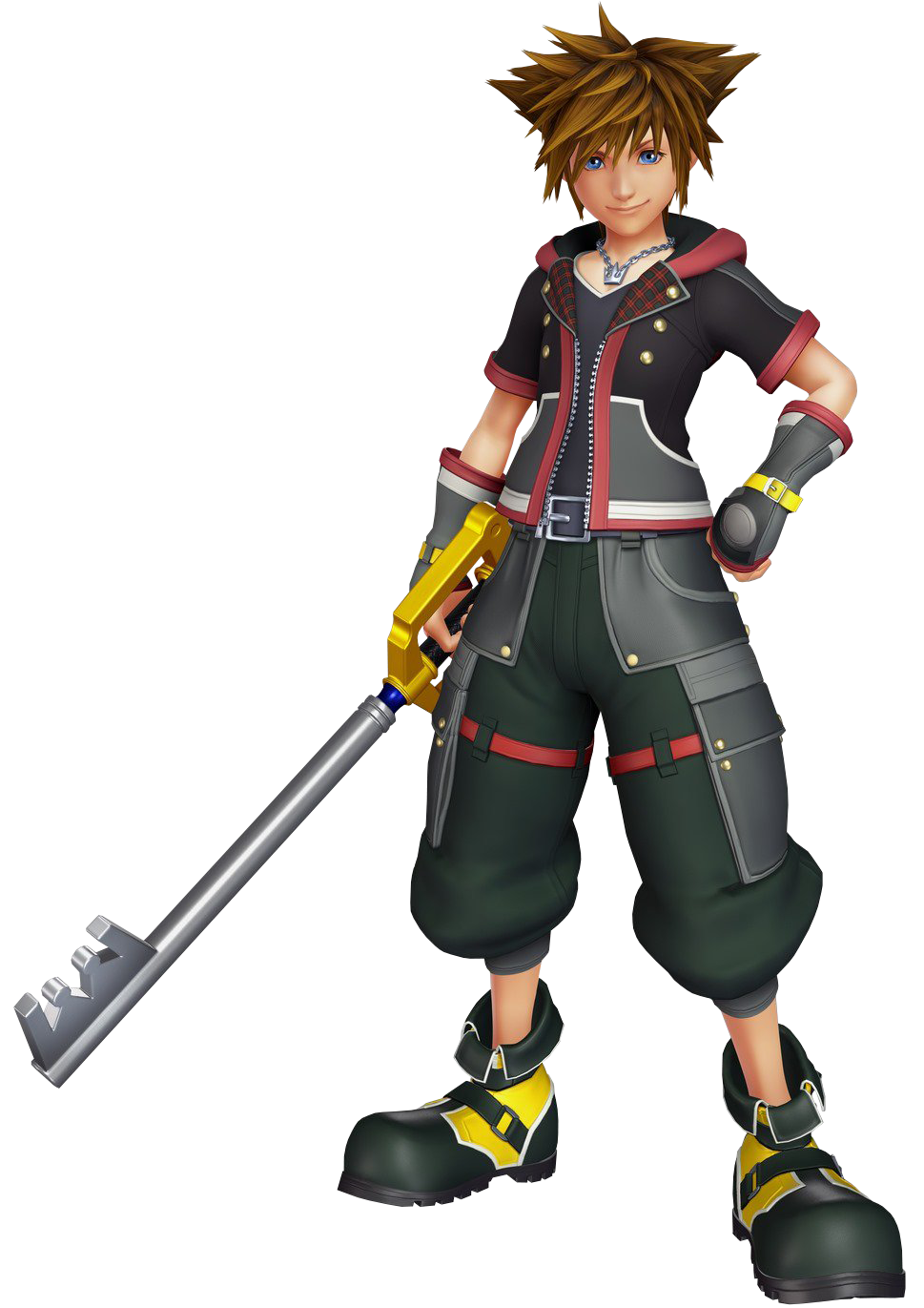 STATS:
ATK: 3
DEF: 2
SPD: 3
TEC: 2
STARTING PROFICIENCIES:
Physical Strength Proficiency – 1000 OM
Ranged Proficiency – 1000 OM
Area Attack Proficiency – 600 OM
Area Defense Proficiency – 400 OM
Homing Proficiency – 600 OM
STARTING POWERS:
Super Jumping Basic- 300 OM
Master Acrobat – 400 OM
Shapeshifting – 1400 OM
STARTING MOVES:
Kingdom Key (600 OM) (requires, Physical Strength Proficiency)
A giant skeleton key shaped object that acts like a sword by using concentrated light along its 2ft spine it 'cut through' opponents. Fairly light, and easy to use, it doesn't do much damage in a single hit, which takes a second to perform, but can be used for basic combos of up to 4 side swipes before Sora needs to take 3 secs to reposition his hands, leaving him fairly open. Although it can be stolen, Sora can instantly recall it by materializing it into his hands and therefore unmaterializing it from wherever it was. Appearance spoiled below.
Fire (300 OM)  (requires: Ranged Proficiency, Homing Proficiency)
Taking 2 secs to cast, Sora shoots a blazing fireball with a diameter of a human hand out of the end of his keyblade that homes in on the nearest enemy in front of him, leaving minimal burns and completely evaporating immediately after the hit. He can only cast it 20 times per fight.
I confirm that I have read and agreed to the Rules of Conduct.
Where did you find us?
:)